Welcome to Denver Bridge
August 9, 2022
Fall IN sectional
The fall Intermediate/Novice sectional is being redesigned. So, if you have already downloaded the flyer, discard it and come back here in a few days to get the new flyer with the new info.
July 25, 2022
Fall sectional info
The flyer for the November 2022 sectional is available – click here. The annual membership meeting will be held between sessions on Saturday.
FYI, the base cost per session is now $13. See the tournament pricing page for detailed information.
July 10, 2022
Winner photos
We've got pictures of (some of) the winners from the July sectional. Click here to have a look.
July 6, 2022
Online directory
A new version of the online directory is complete (well, almost) and is available here. We will be completing the implementation and adding features in the near future. If you see a bug or have a suggestion for a feature, please contact the webmaster.
5/31/2022
Regional wrap-up
The final table count isn't in, but it's in the neighborhood of 1150 tables, which is in the neighborhood of 64% of the 2019 table count. Earlier regionals were running at 45%, so this is very good news for Denver and for bridge as a whole. If you came out to play, thank you for your support and we'll see you next year.
Jan Janitschke Award for 2021
The Jan Janitschke Award, presented to a member of Unit 361 for outstanding work in bridge education or mentoring, went to Elly Larson, owner of Denver Metro Bridge Studio. Elly has provided space and support for classes and beginner games, run online beginner games, and supported bridge in general. Congratulations Elly!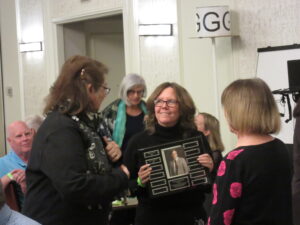 4/10/2022
Pix from the I/N tournament
The I/N tournament was held Saturday and Sunday, April 9 and 10. You can see the results here, and here are a couple of pictures.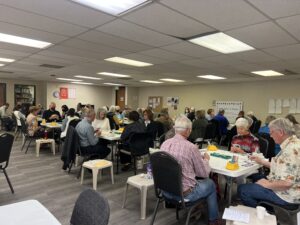 Congratulations to the winners, and thanks to everyone who came out to play.
3/7/2022
Ace of Clubs awards for 2021
Several of the recipients of the annual ACBL Ace of Clubs awards were present at last weekend's tournament to receive their certificates from Carol Gumpert, unit secretary. (Note: Other people were there but I don't have their pictures yet.)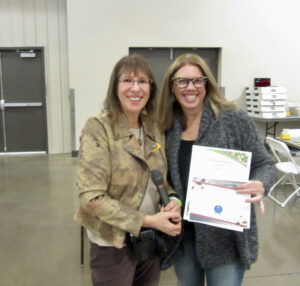 Molly Walsh
Winner of the 100–200 masterpoints race
Jennifer O'Neill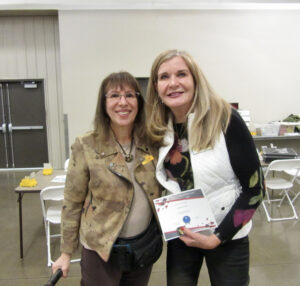 Winner of the 1500–2500 masterpoints race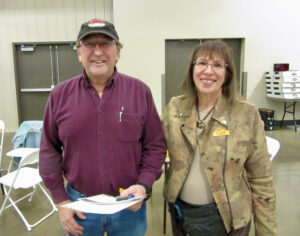 Bob Lupton
Winner of the 3500–5000 masterpoints race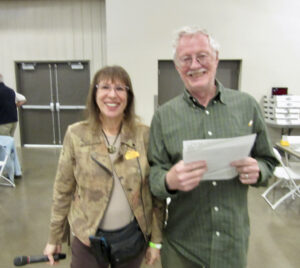 Jerry Ranney
Winner of the 5000–7500 masterpoints race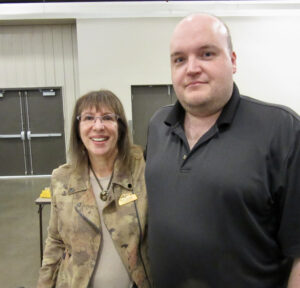 Spencer Jones
Winner of the 7500–10,000 masterpoints race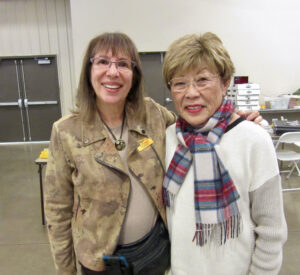 Flo Newlin
Winner of the 10,000+ masterpoints race
For a complete list of Unit 361 Ace of Clubs winners, click here.
For a complete list of Unit 361 Mini-McKenney winners, click here.
Older (but still relevant) news
Sam's Game
The Sam Stoxen Memorial Mentor/Mentee Team Game can be run at any club in Unit 361, with support available from the unit. Email the unit president for more information.
Mentor program
Have you checked into the Unit 361 mentor program? If you are looking for a mentor, the masterpoint limit for mentees has been increased to 299. If you are a more advanced player, consider becoming a mentor. Click here for more information about finding a mentor or becoming a mentor.
Directories
New directories, for the years 2021–2022, have been printed. They will be available at tournaments and at local clubs. Be sure to pick one up.
Email 'phishing'
You may have received an email from ACBL reporting a 'phishing' scam that was sent to some members' emails. Additionally, you may have received an email from one of the Unit 361 board members asking you to purchase something on the board member's behalf.
Please know that Unit 361 Board Members will NEVER use their position to solicit money or charitable contributions, or send an email asking you to spend money on their behalf.
When receiving questionable emails, please check the sender's address as a clue to its real source. Please contact us if you have questions about any solicitation message you receive from a Board Member.