Welcome to Denver Bridge
November 19, 2022
Update to Front Range Challenge
The winners of the 2022 Front Range Challenge – ta da! – Boulder! Congratulations to all the Boulder players.
October 20, 2022
Front Range Challenge
The nth (not sure exactly how many) Front Range Challenge took place on Sunday, October 16. New format: Teams from Boulder, Colorado Springs, and Fort Collins challenged Denver and each other. You can see the results here.
And you can see the full house here: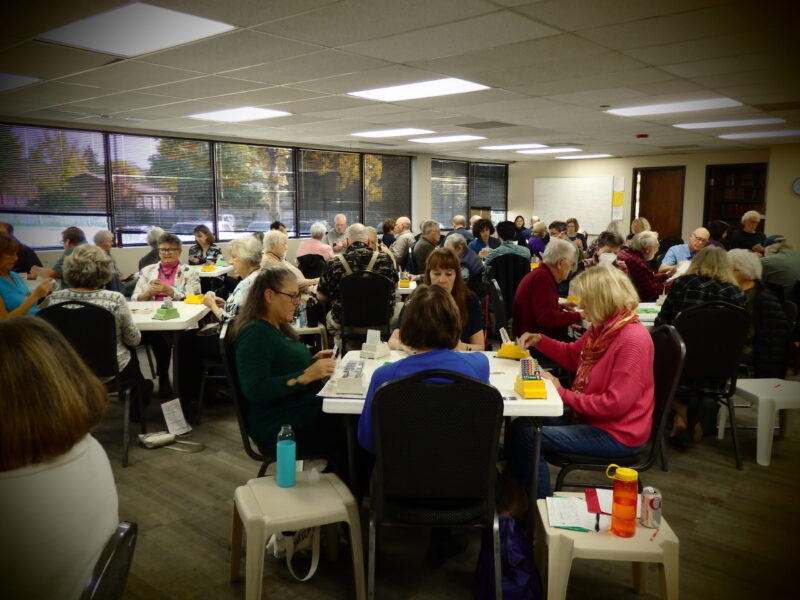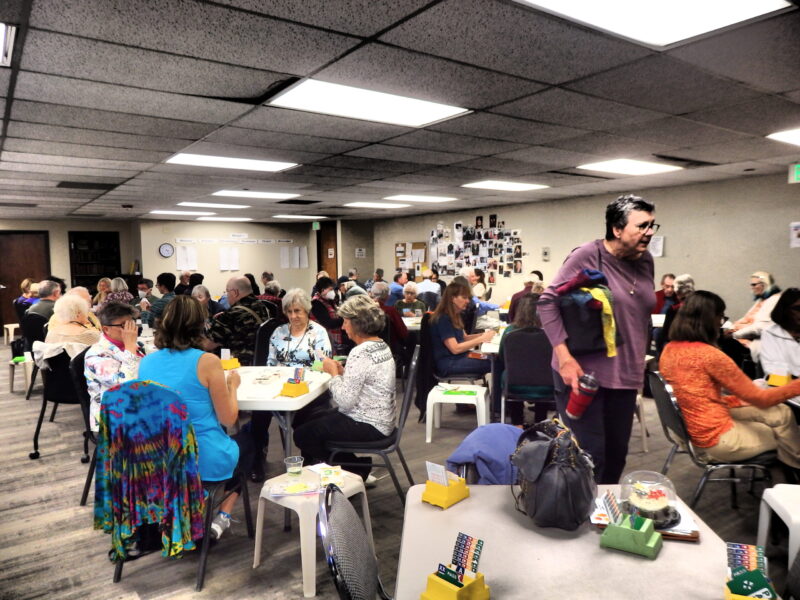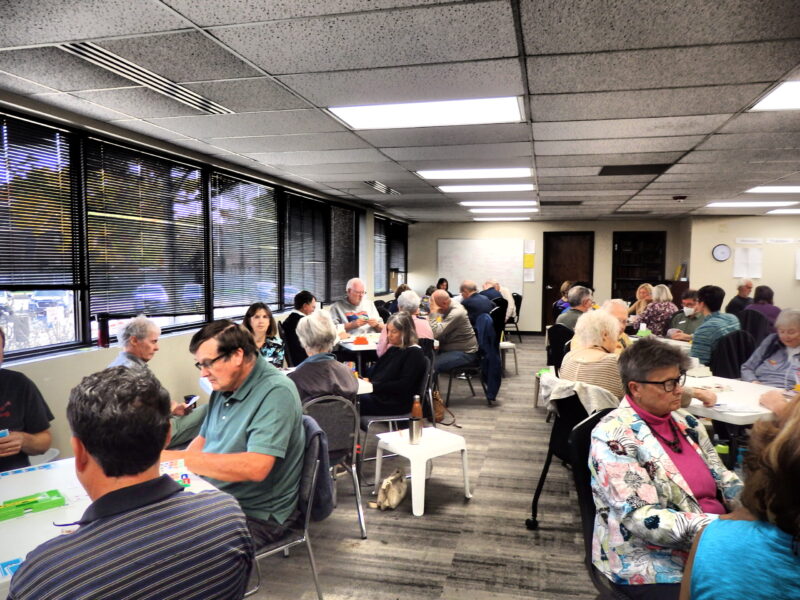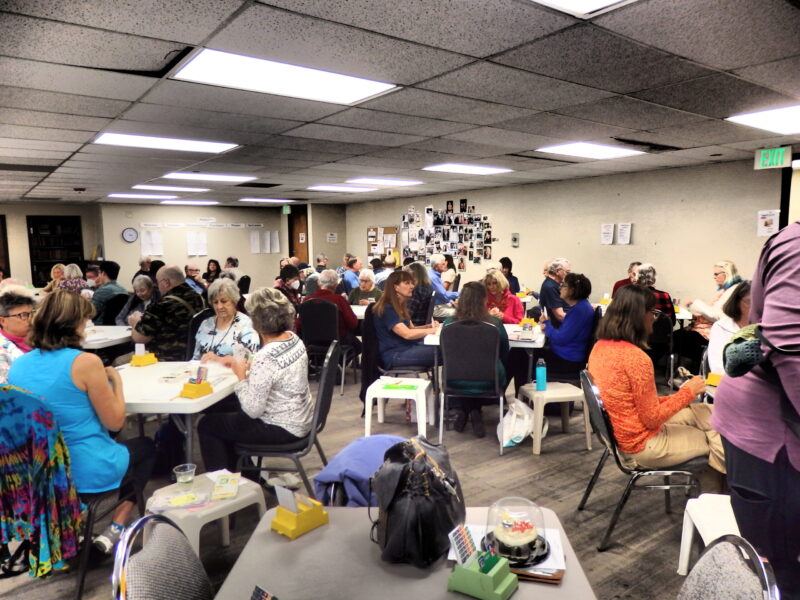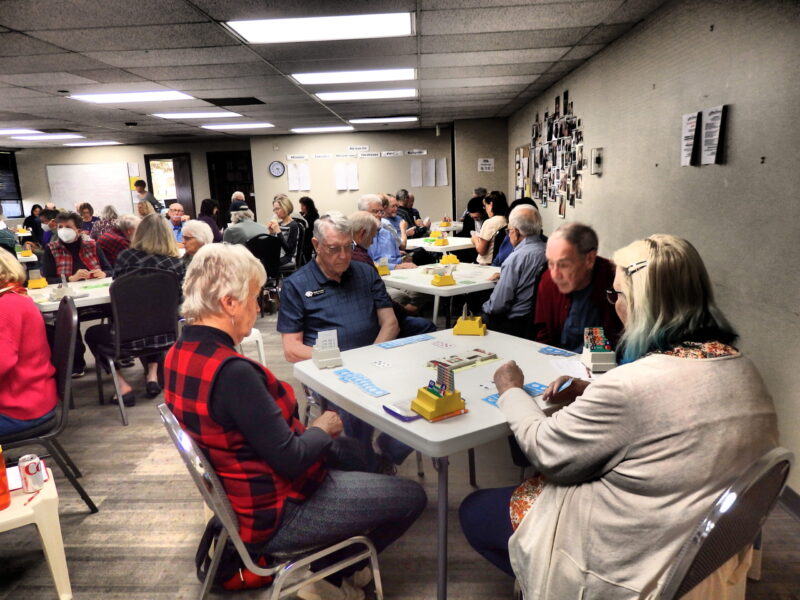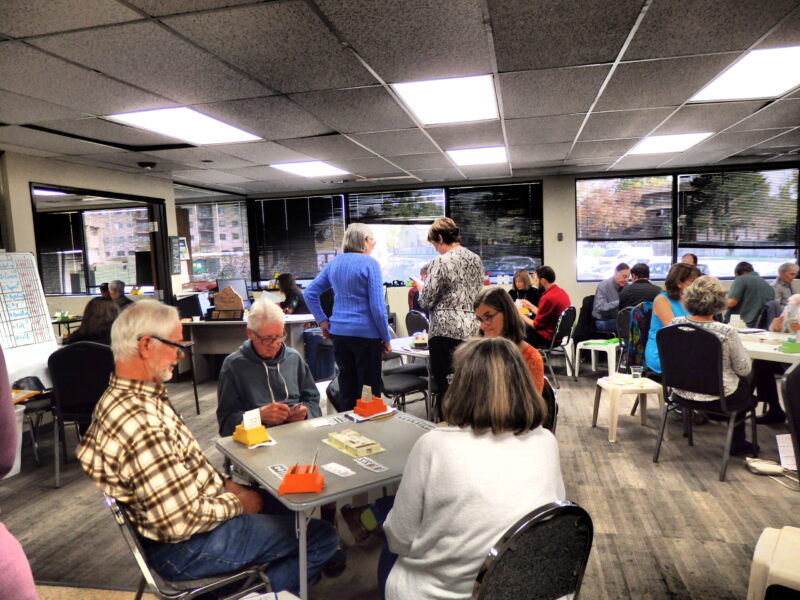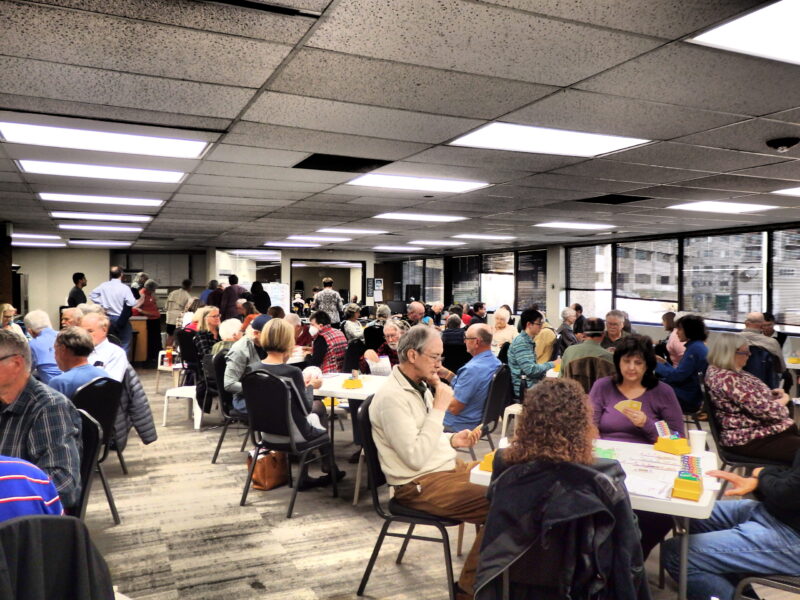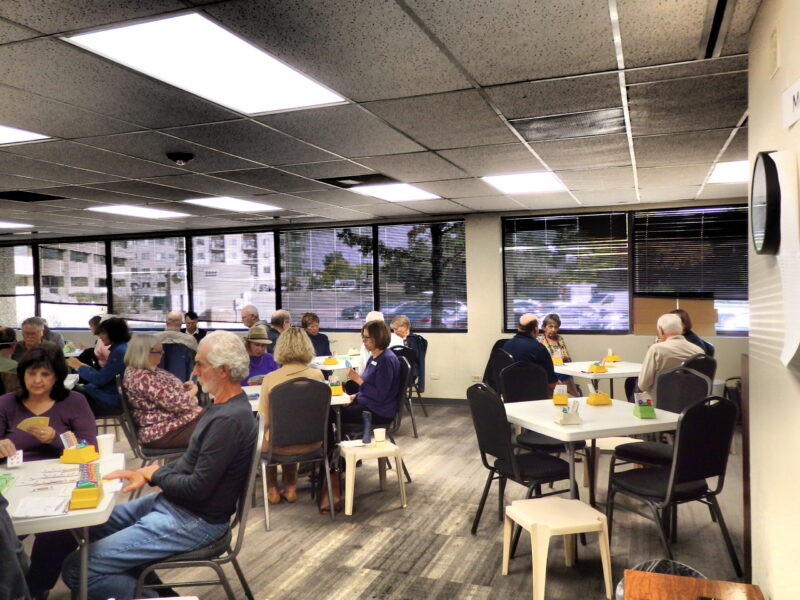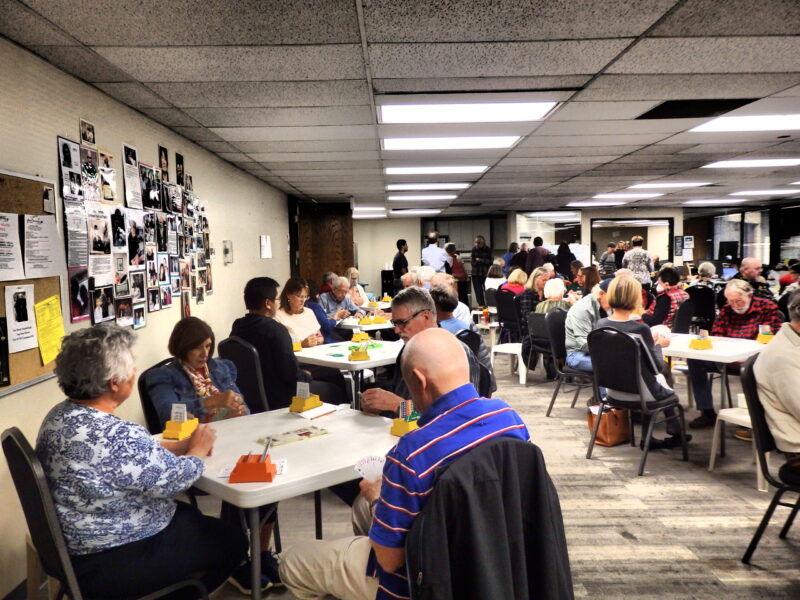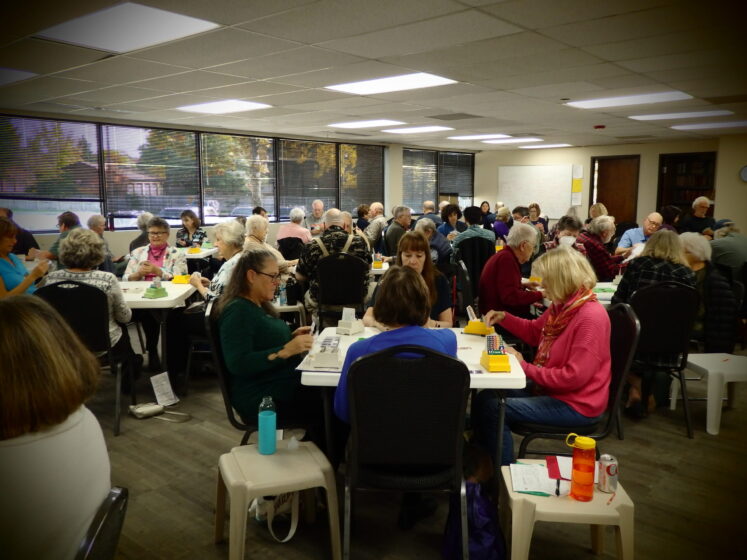 Depicter cache hit.
Change in masterpoint requirements for mentors in the mentor program
Mentors in the Unit 361 mentor program are now required to have 1000 masterpoints, rather than the 1500 masterpoints required previously. If you've been thinking about becoming a mentor, you can learn more about the program here.
I/N tournaments now open to 499ers
The upper masterpoint limit for the Unit 361 I/N (Intermediate/Novice) tournament scheduled for April 2023 has been raised to 499. The tournament flyer has been posted, so check it out.
October 15, 2022
I/N tournament news
The Fall 2022 I/N tournament was held on October 8 and 9. The board tried out a new format: four single-session events. Turnout was excellent: 32.5 total tables on Saturday and 17 total tables on Sunday.
Congratulations to Kay Brock and Marshall Brady, the the overall point winners.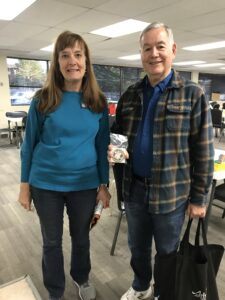 Here are a few snapshots of the Saturday games: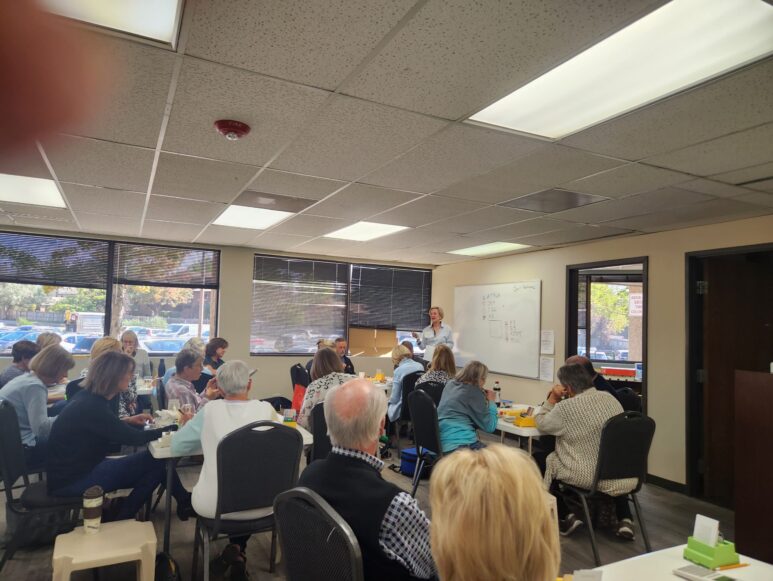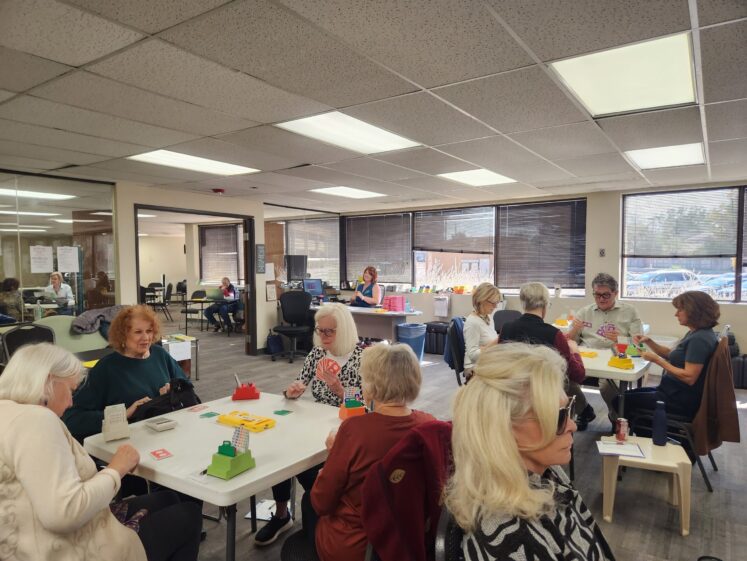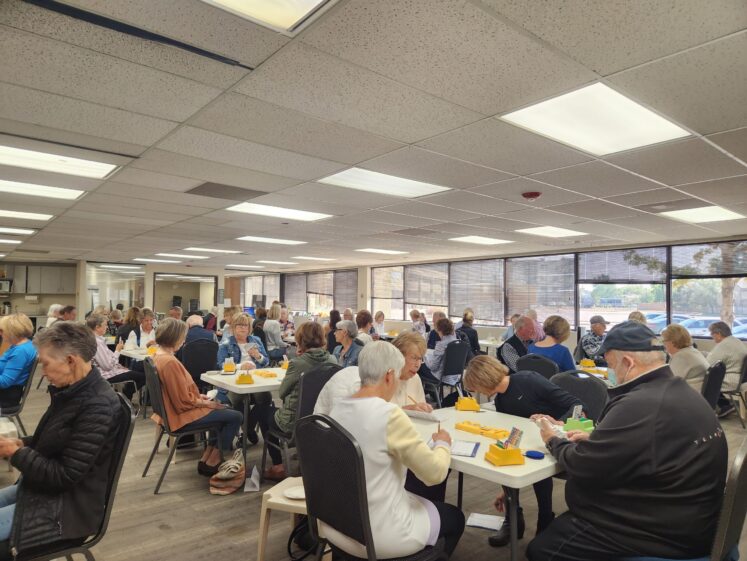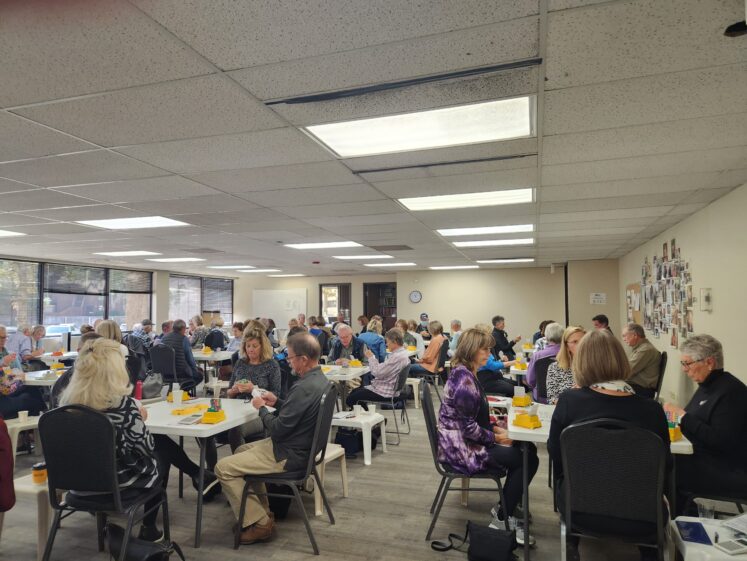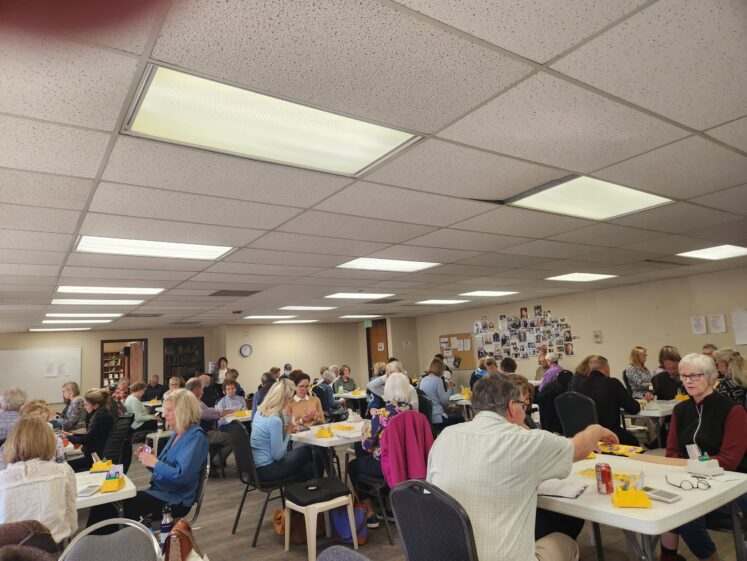 Depicter cache hit.
Board meetings
The unit board meetings are open to all members of Unit 361. Although the date and time have moved around over the years, they are currently being held at 9:00 am on the third Saturday of the month, at the Eloise May Library. The library is at the intersection of Parker Road and Florida – 1471 S Parker Road. HOWEVER, the date and time sometimes change, and sometimes the meetings are held only on ZOOM. For details of the next meeting, check the current minutes.
Meetings typically last until 11:30, and the agendas are packed. Accordingly, we ask that if you wish to speak at a meeting or if you have a topic to address, please contact the president ahead of time.
And – be safe instead of sorry – contact the president to confirm date, time, and location.
October 4, 2022
New Table Talk available
In case you didn't see the latest Table Talk in your email, you can read it here.
Board election coming up
The annual Unit 361 membership meeting will be held between sessions on Saturday, November 5, 2022. During that meeting, five members will be elected to the unit board. (The unit board has ten members. Members are elected to two-year terms, and five positions are open each year.)
The slate is open until two weeks before the election. If you are interested in being a candidate, click here to open the unit bylaws, scroll to Article VIII.C.4, and follow the procedure specified there. (October 30: The deadline has passed, so the slate is as listed below.)
The following candidates have been chosen by the nominating committee for the 2023–2024 term:
Julie Clark
Kathleen Kelly
Kathy McMahon
Paul Perkowski
Rita Simas
You can read their statements in the latest Table Talk.
September 20, 2022
Date changes for 2023 tournaments
Due to schedule conflicts, the dates for the 2023 spring and summer sectional tournaments have changed. They are now:
Spring sectional tournament: March 3–5, 2023
Summer sectional tournament: July 7–9, 2023
Check with your partners and teammates and update your schedule.
Older (but still relevant) news
Sam's Game
The Sam Stoxen Memorial Mentor/Mentee Team Game can be run at any club in Unit 361, with support available from the unit. Email the unit president for more information.
Mentor program
Have you checked into the Unit 361 mentor program? If you are looking for a mentor, the masterpoint limit for mentees has been increased to 299. If you are a more advanced player, consider becoming a mentor. Click here for more information about finding a mentor or becoming a mentor.
Directories
New directories, for the years 2021–2022, have been printed. They will be available at tournaments and at local clubs. Be sure to pick one up.
Email 'phishing'
You may have received an email from ACBL reporting a 'phishing' scam that was sent to some members' emails. Additionally, you may have received an email from one of the Unit 361 board members asking you to purchase something on the board member's behalf.
Please know that Unit 361 Board Members will NEVER use their position to solicit money or charitable contributions, or send an email asking you to spend money on their behalf.
When receiving questionable emails, please check the sender's address as a clue to its real source. Please contact us if you have questions about any solicitation message you receive from a Board Member.